Since we became parents we've had a bumblebee, a cheerleader, Uniqua from
The Backyardigans
, a ladybug, a cow, and this year we will have a kitty and an angel! We have performed the necessary costume tests to make sure everything will go accordingly.
Here is Hannah's make-up test. Ryan found some oil-based Army face paint which will work spendidly since it comes off to easy. Now we just need a black leotard to complete the look. :)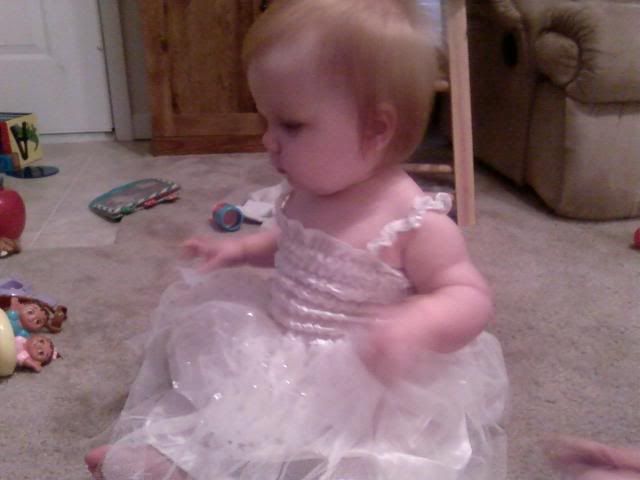 I went on faith alone when I ordered Autumn's costume from target.com. The size said "0-24 months." Hmmm... The dress fit perfectly!! She kept pulling at the wings but they are easily removed. I think considering how much cooler the weather has become we have other things to worry about!